our customer service can't be matched
State laws or local regulations may require you to obtain a license and permit bond to engage in a particular business activity. Anderson & Catania has 30 years of experience in this area, and we offer a simplified process that's easy to follow. Our rates are competitive, and our customer service can't be matched. Work with a broker that puts you and your needs first.
Contractors tell us that the SPEED is very important when pulling a permit or setting up a new business license. Contractors also tell us they don't want to spend too much time on paperwork!
We've responded by locking-in very good rates on license and permit bonds, offering same-day approvals, and electronic processing of all bond paperwork, including the ability to pay by credit card.
We're always available to answer license and permit bonds questions.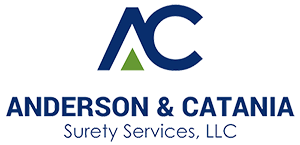 Top 10 Trending License and Permit Bonds
February 2022
General & Trade Contractor's License Bond
Street Obstruction
Right of Way Bond
Collection Agency
Auto/Dealer Bond
Money Transmitter
Mortgage License
Title Agency
Notary
Health Club
Freight Broker
Anderson & Catania is a nationally licensed surety bond-only agency.
Contact the professionals at Anderson & Catania and let's get to work.